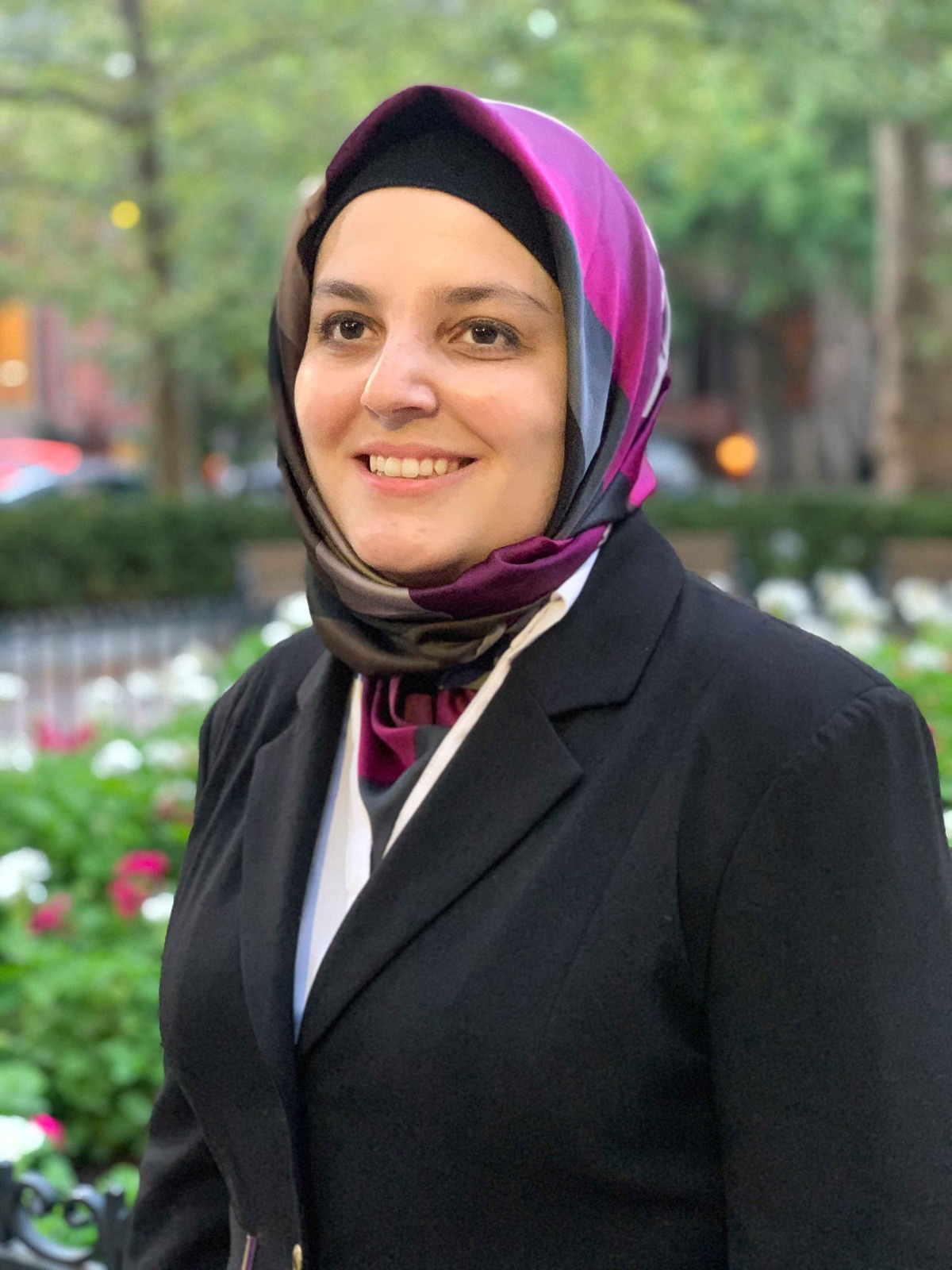 Vision Is More Than Sight
My name is Mona Samer Minkara. I am an Assistant Professor of Bioengineering at Northeastern University, where I use computer simulations to obtain a better understanding of the chemical interactions that occur at the air-water interface inside the lungs. My goal is to use this research to engineer better treatments and methods of drug delivery. I've always been interested in science; below is my journey about how I became the scientist I am today.
I was born in Maryland to devoted Lebanese immigrant parents and raised with my two younger siblings in the Boston area. When I was seven, I was diagnosed with macular degeneration and cone-rod dystrophy. One specialist told my mother that it was not worth it to spend a penny on my education.
In defiance, my parents supported me through the Massachusetts public school system. Teachers did not always know how to approach my education, and learning was often a struggle. Toward the end of high school, I began to realize something about my own potential—that it was different from what society expects from a blind individual. I began taking advanced classes and surprised everyone—myself included—with my success.
From then on, I realized that my blindness was not a dead-end for academic advancement. I continued taking advanced classes until I graduated, and I was accepted to Wellesley College with scholarships not long after. There, the faculty and students broadened my ideas and taught me to critically and compassionately think about the world. I will be forever grateful to the community of barrier-defying women that surrounded me at Wellesley.
I double-majored in Middle Eastern Studies and Chemistry, at first uncertain which route I would follow. But, increasingly pulled towards science, I ended up engaging in chemical research. My first summer as an undergraduate at Wellesley College, I received a National Science Foundation Research Experience for Undergraduates award where I studied the oscillations in band gap patterns of single-walled carbon nanotubes in the lab of Dr. Flick Coleman. I continued to receive this award each subsequent summer as an undergraduate working in the lab of Dr. Mala Radhakrishnan exploring the binding to drugs to HIV-1 reverse transcriptase. It was through this experience that I realized my passion for scientific research. After graduating from Wellesley, I continued doing research for a year, funded by the Howard Hughes Medical Institute, before being awarded a National Science Foundation Graduate Fellowship. I moved to Florida and attended the University of Florida for my Ph.D. There, my research focused on biological systems and computational chemistry-aided drug design under advisors Dr. Kenneth Merz Jr. and Dr. Erik Deumens. My studies focused on designing a novel inhibitor for Helicobacter pylori urease, an enzyme that helps bacteria survive in the stomach. After I received my Ph.D. in Chemistry, I was invited by Professor J. Ilja Siepmann to join his group at the University of Minnesota where my research focus shifted to novel studies of surfactants using Monte Carlo algorithms. Upon completing my postdoctoral work, I relocated back to Boston where I started my position at Northeastern University in August of 2019.
To me, academia has always been more than a sphere of personal ambition; success seems wasted if it's not achieved in a way that lifts up others. The goal of my academic career is to carve a path for future blind scientists so that the unique skills and perspectives of the blind community are embraced by the scientific world. I am infinitely grateful to those who have uplifted me, and I aspire to pass that generosity forward.
Wellesley College Graduation Commencement Speech
I was honored to give the Commencement Speech at my Wellesley College graduation where I shared the spirit of my ideas. You can watch or listen to my speech below.
Who is Mona Minkara ?
A scientist by profession. A professor by engineering. A story teller by talent. A traveller by passion. A knowledge catalyst by nature. A master of engagement and a powerful communicator!